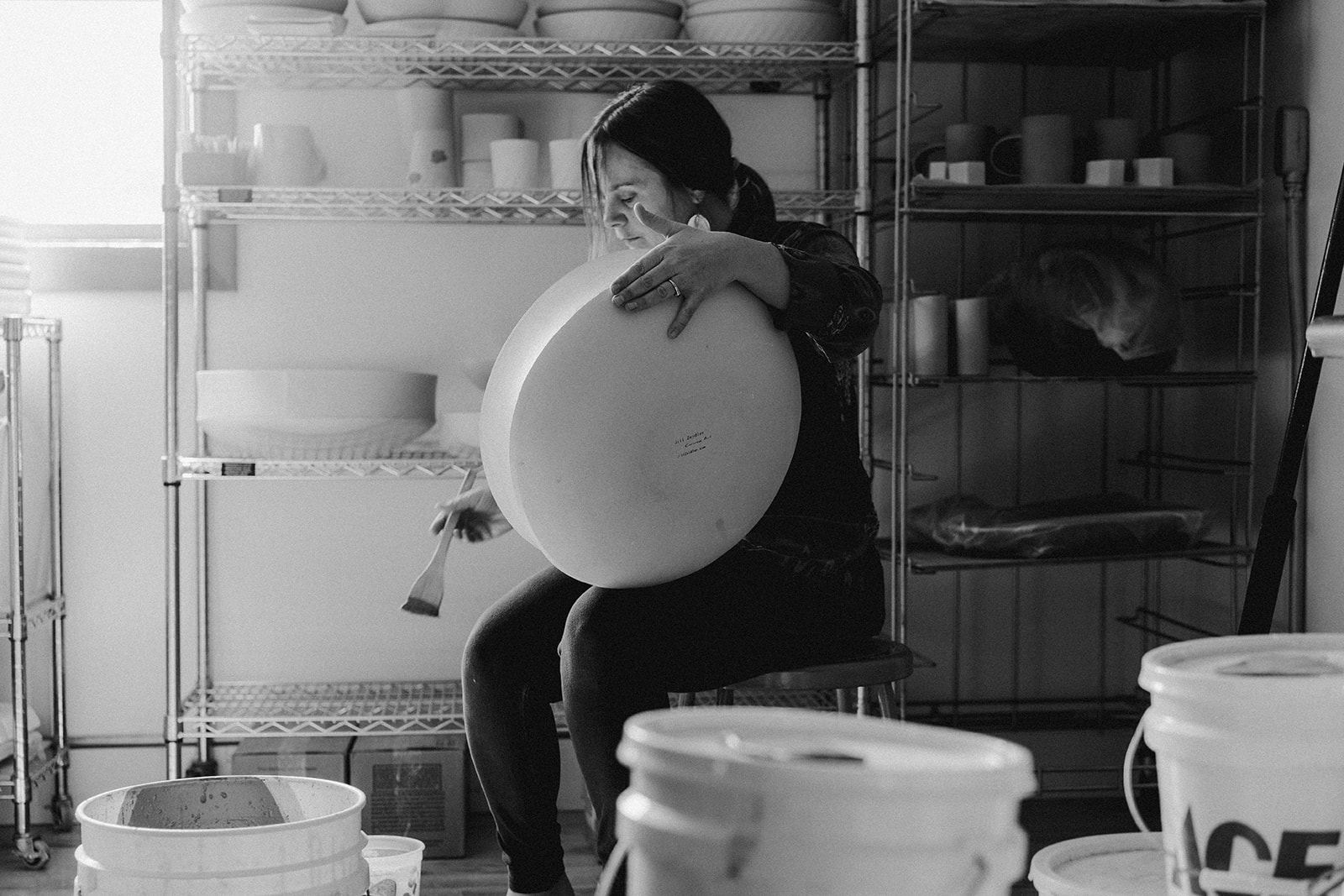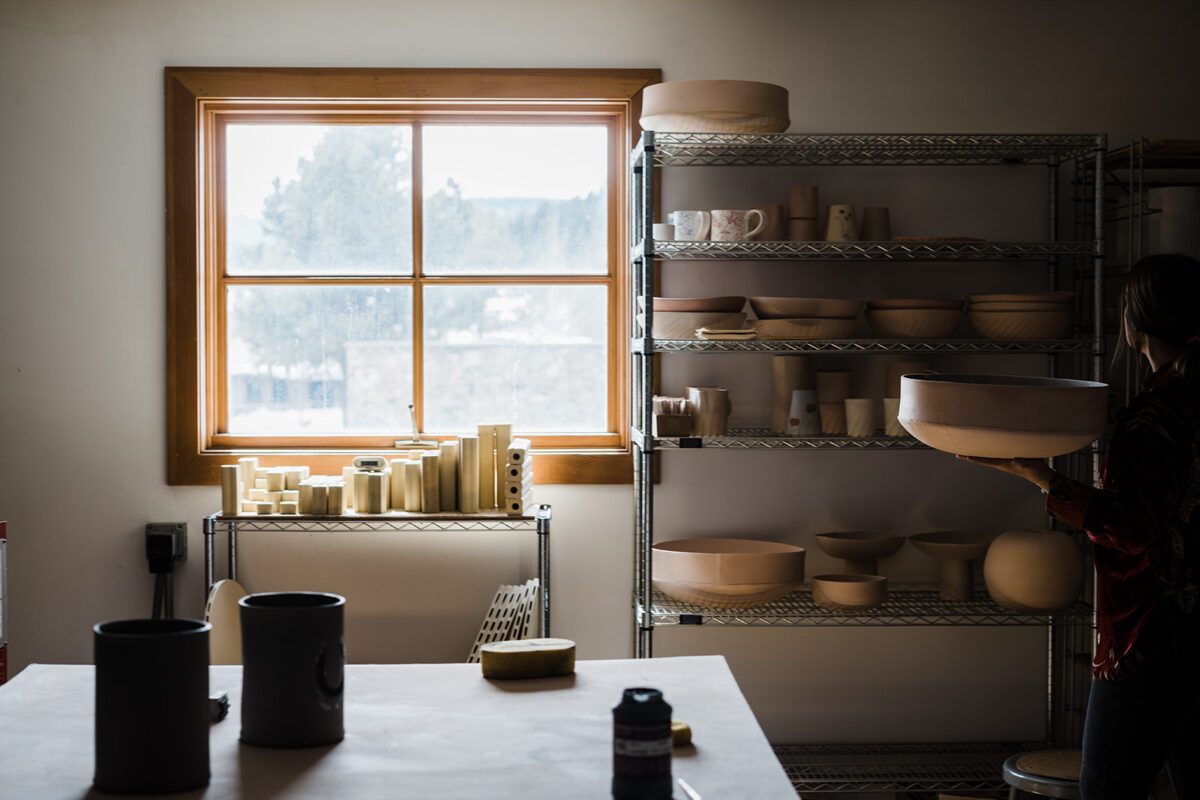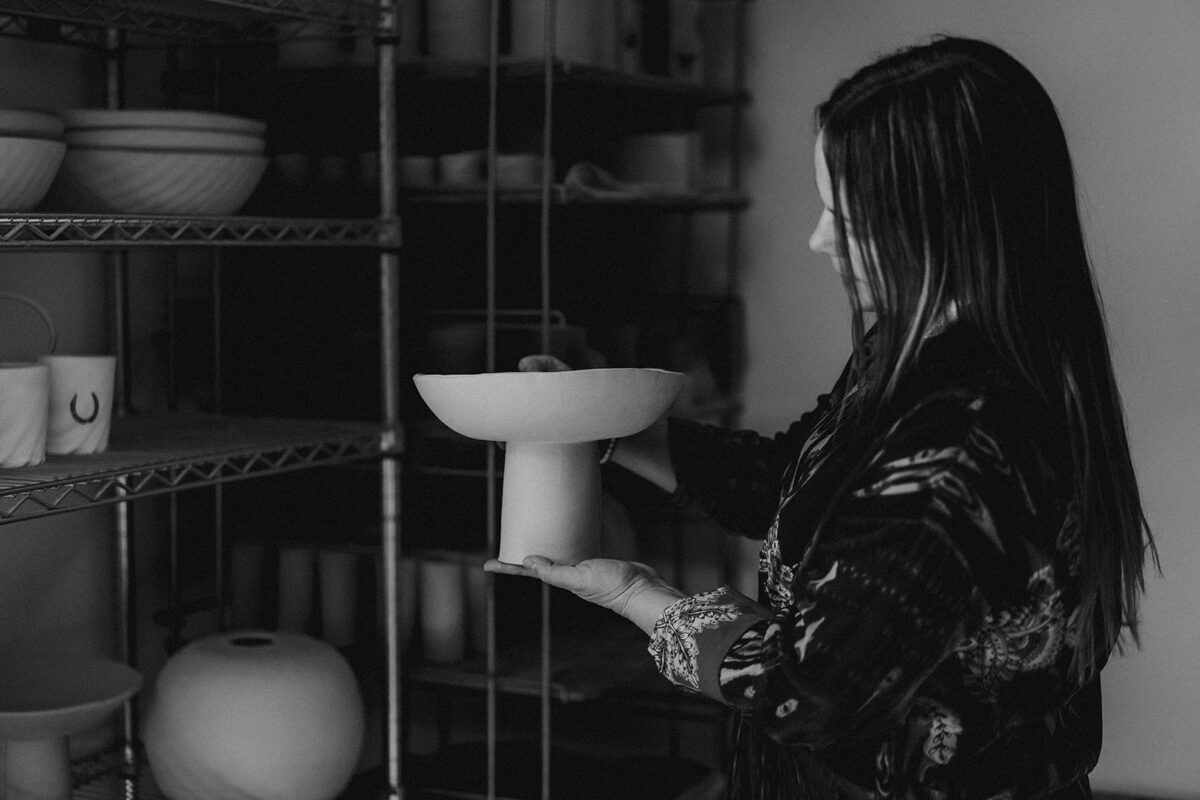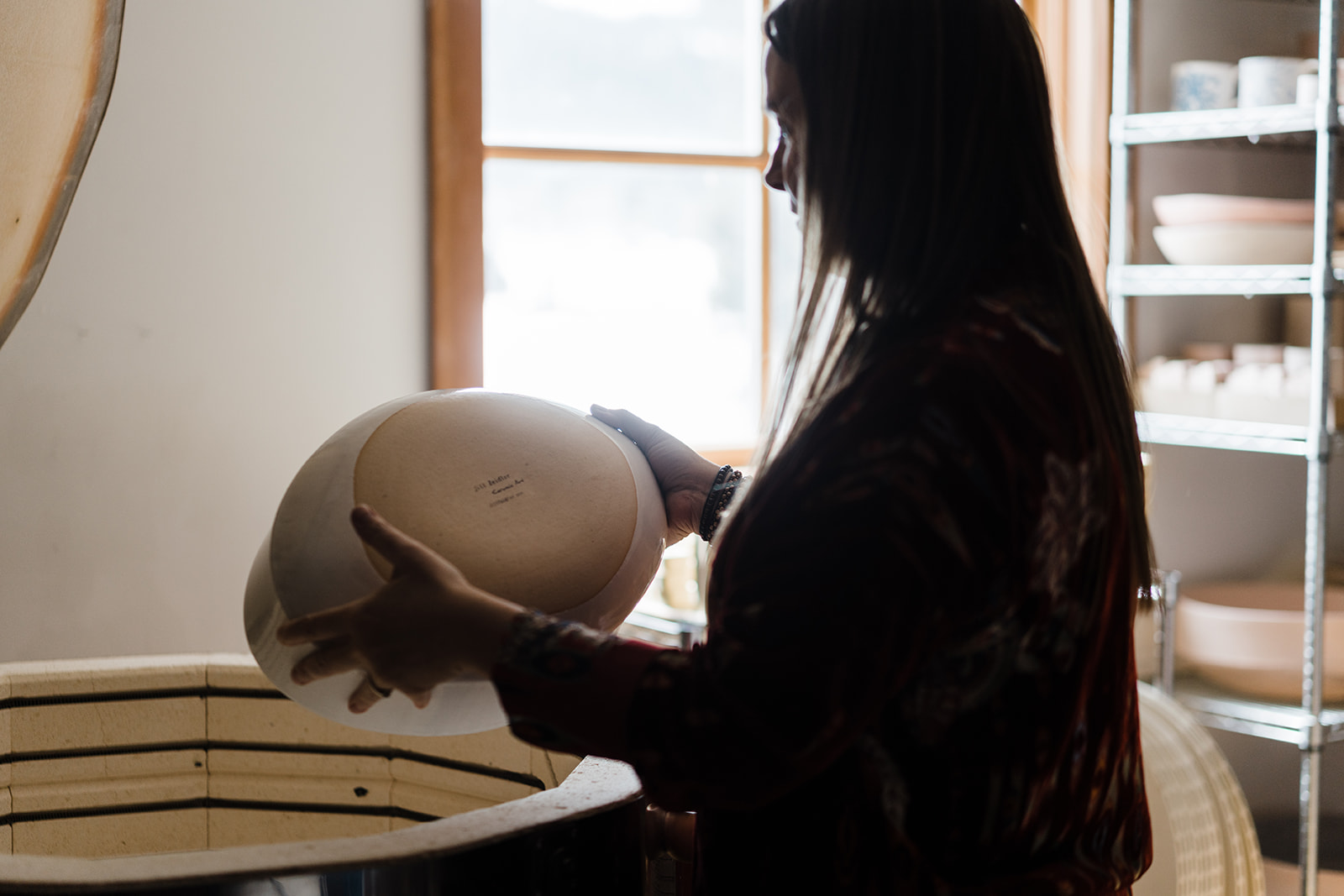 i can't even begin to describe how many great experiences i have had with jill and her beautiful designs. i first heard of jill from a few of my friends who are longtime locals- they gifted me her a few of her pieces over my birthday. it gave me the idea to use her for our registry a few months later for our wedding shower. jill created a small registry for us with ceramics she already had in house and the collection she curated for us was absolutely perfect. our home is filled with her creative, colorful yet simple designs and she personally recommended each item on our registry to the guests who came to her shop in person or e-mailed. i think my favorite pieces we own are the large gourd bowl and a large pink magnolia vase- they are staples that we can't wait to pass down to our kids. eventually when we leave big sky, it will be a treasure to look at these and remind of us of a really special and monumental time in our life. i think the most important thing to note with jill is her kindness; she is so sweet and personable, even when i see her in passing at the hungry moose!
Sara Mo Vanacht
2022-09-30
I had a wedding registry through Jill and it was the best experience!! Our guests loved the convenience and personalization it allowed. We were set on supporting a local artist. She created the most beautiful one of a kind pieces for us... from our dinnerware (plates, bowls, etc) to flower vases and serving dishes. Her communication and commitment to providing us the best experience while producing beautiful work made it all so special.
Sheila Reynolds
2022-05-13
I have purchased several items from Jill and love every one of them. I get compliments on my pottery each time I use it for entertaining or family get togethers. She is my "go to" girl for gifts! Jill is extremely approachable, knowledgeable, responsive and has been willing to make speciality items for me to give as gifts (or keep for myself). I couldn't be more pleased with the quality and uniqueness of all the items I've purchased from Jill. I'm looking forward to filling my home with many more pieces! (Super fast shipping is a bonus)
Suzanne Davenport
2021-09-07
These mugs were beautiful and perfectly stamped as an anniversary memento. We love drinking from these custom mugs every day!
Jill was fantastic! She opened her studio for us on an off day after we had seen a few bowls he loved at the Farmers Market. We ended up buying 3 bowls and they are great! Shipping was quick and easy.
I found these mugs online. Ordered based on website only. Not only did Jill go above typical good customer service when my small town post office sent the mugs back, when they finally arrived they were so much better than the pictures. I love them and will order from Jill in the future. I have my eye on some of the little plates and vases for hostess gifts.
Diane Kimberly
2020-12-14
I just received my order from Jill! I just love the whole order. The total place setting was perfect and all the pieces arrived safely. Packaged beautifully. The set is just perfect. Jill is so talented and fabulously nice to work with. She really cares about her products and you can tell the love she puts into each piece. I am so happy to set my table with these beautiful products. Thank you so much Jill!
Jill Zeidler's ceramic studio is filled with pottery that strikes the perfect balance of being both beautiful and utilitarian. I purchased a stoneware pitcher and large gourd bowl and love how they look on the open shelves in my kitchen.
Jill created the most exquisite and sophisticated organic pottery for our rustic/modern Lake cabin. Each piece is unique and stamped with Jill's logo. We love her work. Everything came beautifully and carefully wrapped. Not a single item arrived chipped or broken. Life long customers!
Susie Rolander
2020-08-14
Jill's work is by far the most elegant and timeless that I have purchased. I receive so many compliments about her work. In addition, she is such a pleasure to work with! Amazing!!!
Sign up today
JOIN MY COMMUNITY AND BE THE FIRST TO KNOW ABOUT NEW WORK, EXCLUSIVE OFFERS AND MORE!
jillzeidler.ceramic.art on instagram